Meet complex business challenges with next-generation PowerEdge Dell servers
Dell PowerEdge servers maximize operational effectiveness and optimize flexibility at any scale – focused on accelerated performance, enhanced automation and simplified management. The PowerEdge line-up of servers can help you experience worry-free computing through:
Greater IT efficiency
Superior IT agility
Better IT reliability
PowerEdge servers are scalable, flexible, efficient solutions platforms with streamlined and intuitive management that can help you meet changing missions and drive business success.
---
Video
---
Components
PowerEdge rack, tower and blade servers are customer-inspired, feature-rich platforms designed to deliver the performance and versatility you need to meet all challenges in almost any setting, from small businesses to enterprise hyper-scale environments.
PowerEdge rack servers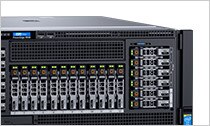 Achieve the performance, efficiency and versatility you need to scale smarter, manage more efficiently, and innovate faster. PowerEdge rack servers are designed with carefully balanced processor memory, IO and internal storage resources. Innovative agent-free management, based on the intelligence of our powerful integrated Dell remote access controller (iDRAC) with Lifecycle Controller, helps you more easily deploy, monitor, manage and maintain servers across their entire life cycles.
PowerEdge tower servers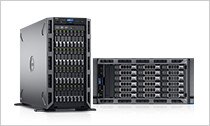 Designed by customers and engineered by Dell, PowerEdge tower servers bring powerful, efficient, versatile operation to users ranging from SOHO to SMB to the data centers of large institutions. Configuration flexibility and large internal capacities allow our towers to grow with you, at your pace, as your business or organization grows.
SanDisk® DAS Cache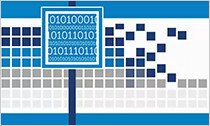 Reap the rewards of application acceleration, exceptional IO performance and reduced latency for your current database environment. SanDisk®DAS Cache is a direct-attached storage application acceleration solution — brought to you by Dell — that improves server utilization and drives increased workload performance.
PowerEdge cloud servers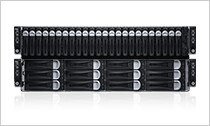 Maximize compute performance and efficiency with versatile solutions tailored to deliver the flexibility and high availability required for your cloud deployments and workloads. Match the right applications to the right cloud with an agile, responsive IT environment powered by Dell PowerEdge cloud servers.
Server Services
Make the most out of your next-generation servers and increase productivity with CCS's end-to-end services – we'll help you determine the best server for your requirements, supply, configure, install and manage it for you.
Contact us today to find out more and to take your business to the next level.